Accuracy and Speed Under Every Screed
MAKO Concrete Products
MAKO Concrete Screed Support Systems maintain the finished elevation
of concrete slabs and structural elements.
Shop now
INSTALLATION & DEMO VIDEOS
Super Thick Floors - High F-Numbers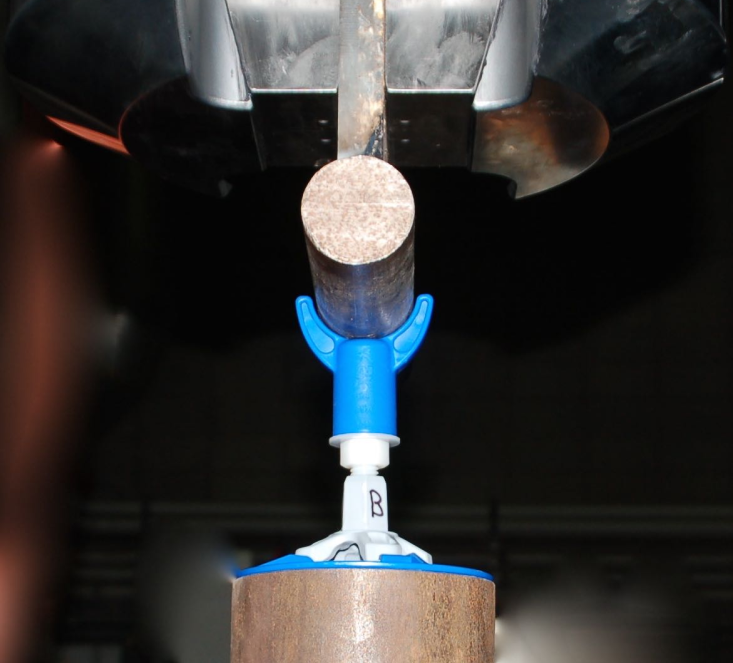 The FinCap is design for a nominal 1.5" (1.5"ID/1.9"OD or 40mm screed pipe. Black iron or standard galvanized pipe is readily available in this dimension and is commonly used for a screed pipe.
A 1.25"ID or 2"OD screed pipe may be used however, the string line or laser needs to be adjusted to accommodate the different pipe size when using the MAKO Driver for setup. We recommend always testing the system when using a different pipe size.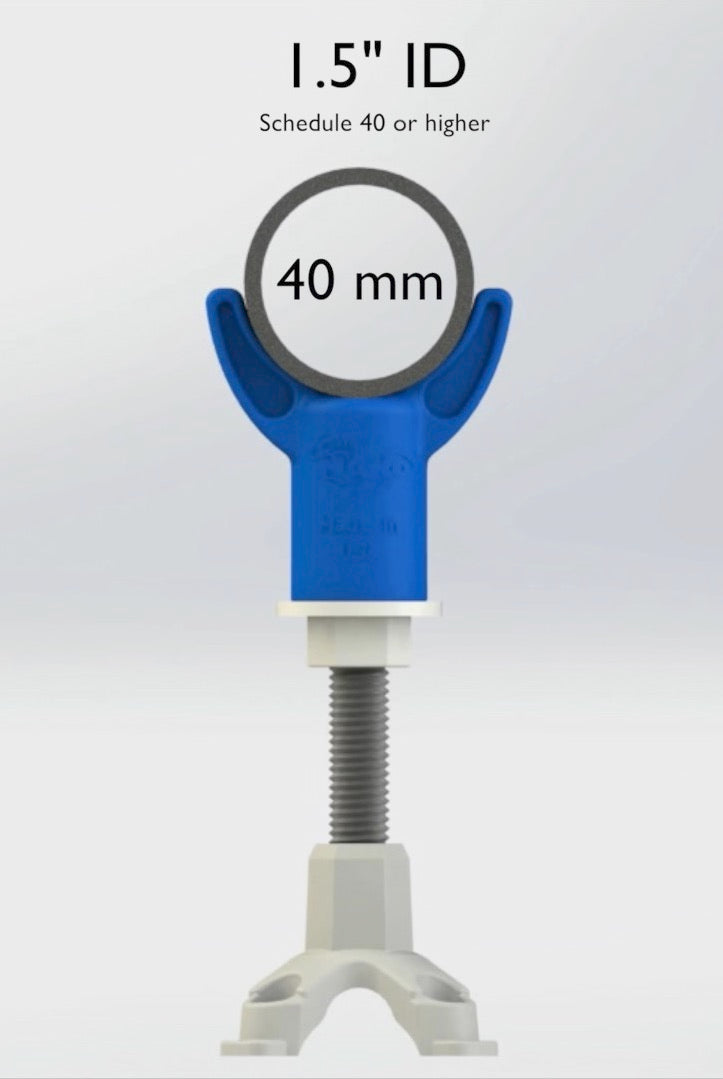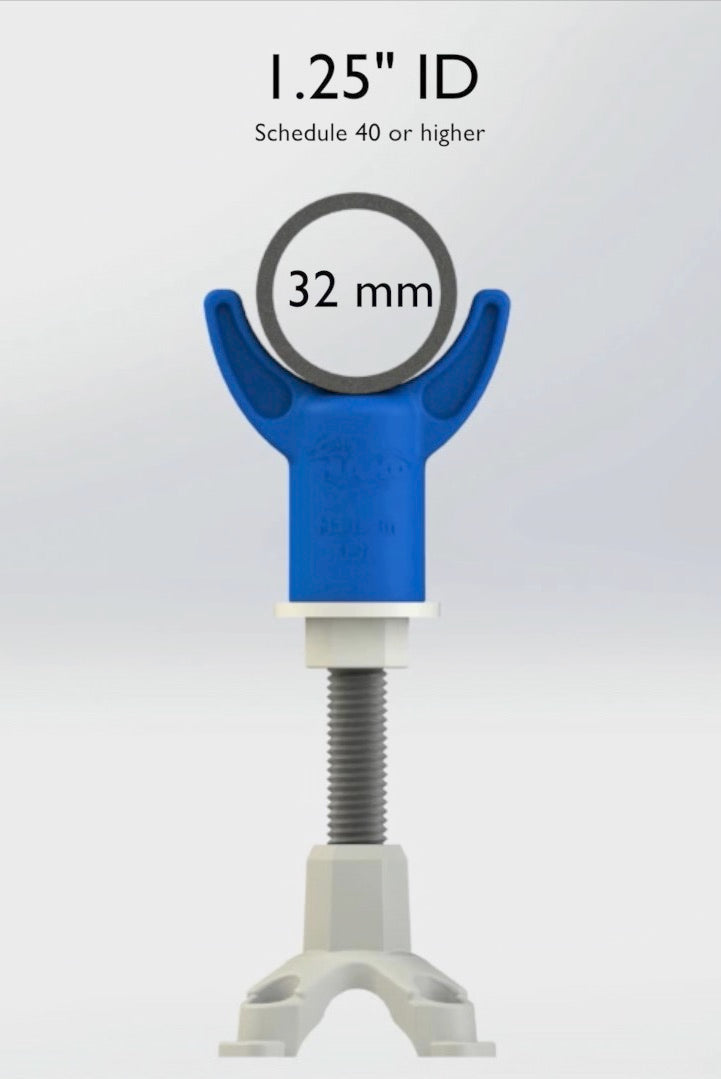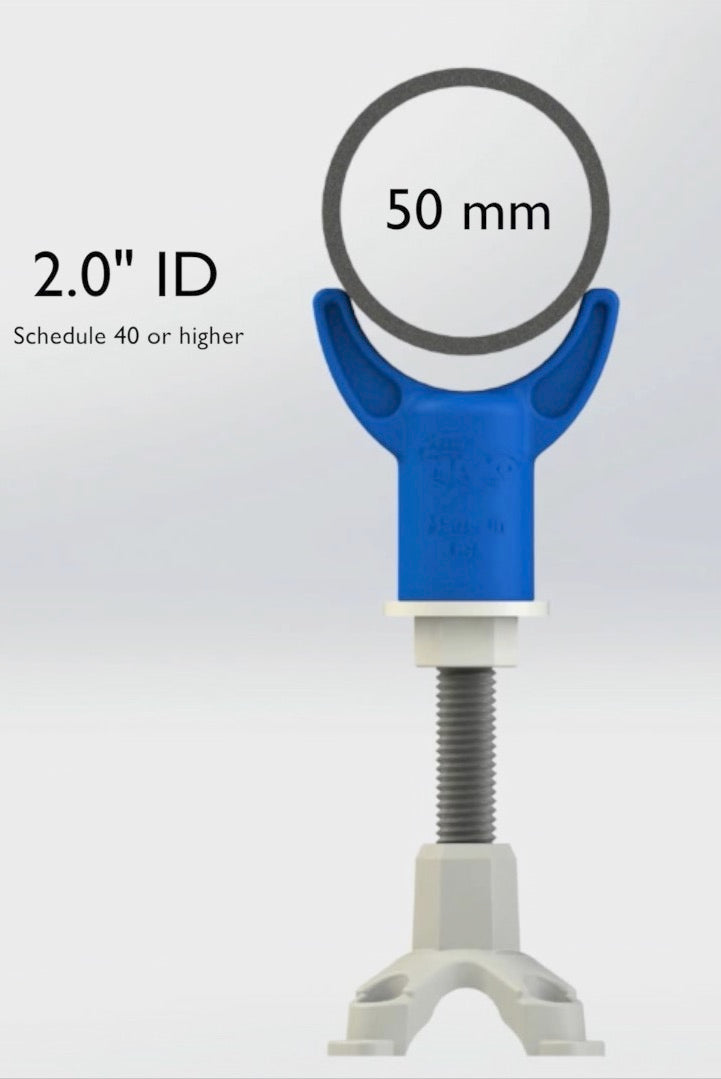 JAWS Large (green) uses a 2" metal or magnesium screed rail.
JAWS Small (blue) uses a 1-1/4" wood 2x4, or a metal or magnesium screed rail.
JAWS RailFin (orange) uses a 0.25" flat rolled metal rail. Height and length vary.
This is where the versatility of the MAKO screed support systems shine! Due to the patented universal design, the FinCap, JAWS Large, JAWS Small and JAWS RailFin fits any mounting structure from 3/8" (10mm) to 5/8" (16mm). A 1/2" (13mm) mounting structure is ideal. Use a dowel, stake, rebar, PVC, conduit, or threaded rod.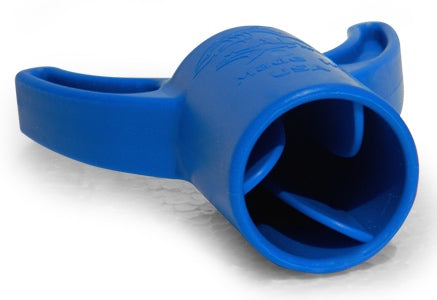 The MAKO Driver is designed to work with the FinCap but can be used with the JAWS Large and Small chairs. The Driver does not work with the JAWS RailFin.
The FinStand accepts a 1/2" x 13 threaded rod. Using a threaded rods provides up to 1- 3/4" of vertical adjustment. Nylon threaded rod can easily be cut to size on the job site. For slab with thickness >8" we recommend using a steel threaded rod. The following list the required length of rod for the corresponding slab depth. (INSERT: slab depth chart A+)